Found 1 Выбрана рубрика «Realtors» в городе Arizona. .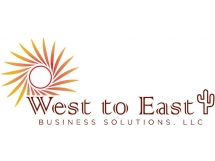 Small Business Accounting and CFO Services by West to East Business Solutions, LLC





there are no reviews yet
AZ 850, Финикс, Camelback Road, д. 2355, корп. E, Suite 700
Телефон:
+1 (602)-821-7516 WhatsApp, Telegram, Viber
О компании:
West to East Business Solutions LLC (WEBS) is a full-service accounting, finance, and business management consulting firm, based in Phoenix, Arizona.
WEBS Services
To build a successful company, the ability to produce accurate and timely accounting and financial information is indispensable. However, many small to mid-size comp...