Found 2 Выбрана рубрика «PODOLOGISTS - PODIATERS» .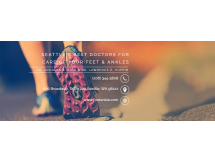 Foot & Ankle Center of Washington





4.9
Seattle, 600 Broadway UNIT 220, Seattle, WA 98122
Телефон:
206-3443808
О компании: Seattle's Best Doctors for Careof Your Feet & Ankles

Evidence Based Treatments
Renowned Educators of Orthotic Therapy
Surgical Leaders where Surgery is the Last Resort
Same Day Urgent Care Appointments

Exceptional Care from Well Trained and Experienced Doctors of Podiatry
Dr. Douglas S. Hale, Dr. Lawrence Z....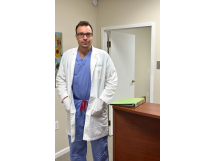 Подиатр в Атланте Крум Георгиев DPM, Atlanta Podiatry Clinic





there are no reviews yet
О компании: Доктор Георгиев приглашает всех русскоговорящих пациентов посетить его офис. Доктор Георгиев – честный и откровенный человек, врач с многолетним стажем, который сделает все необходимое, чтобы помочь с решением любых заболеваний ног. До скорой встречи!
Бакалавр образование(Undergraduate Education): Берия Колледж, Берия, Кенту...